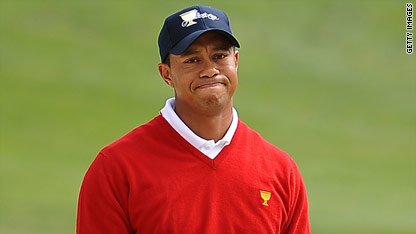 testing captions
When Oprah Winfrey announced that she would be ending her talk show in 2011 she promised fans that she would be going out with a bang, producing some great shows with the most provocative guests.
Now the Queen of Daytime television is targeting the most sought-after man in the news right now, Tiger Woods.
"We have reached out to him but nothing is confirmed," a spokesperson for Harpo, the production company responsible for "The Oprah Winfrey Show," told CNN.
If Tiger does opt for the sit-down television interview in an attempt to revamp his image following allegations of affairs and his own admission of "transgressions" in his personal relationships, Winfrey would be the safe bet. He has appeared on her show before and the two are personal friends.
Of course, with Oprah nothing is ever off limits, so he shouldn't think he is getting off easy.
There is no word on whether Tiger's wife, Elin Nordegren, would appear on the famous couch beside him.