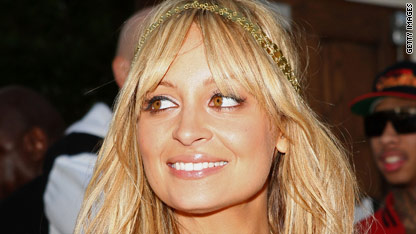 testing captions
Reality stars are like a fungus. Just when you think they've all but disappeared they come back stronger than before.
She's been off the television radar since she ended her run on the buddy reality show "The Simple Life" with her former best friend Paris Hilton, but now celebuspawn Nicole Richie is developing a sitcom for ABC that she intends to star in and produce.
Variety reports that the show will use a single camera, like sitcoms "30 Rock" and "The Office", and that the concept , which is loosely based on her own life, was Richie's idea.
"The story revolves around a young, modern and professional woman who must balance her business and family relationships," Richie writes on her Web site. "She must deal with, and navigate the many ideas of what a woman's role is: modern vs. traditional."
The mother of two children with boyfriend, singer Joel Madden, has managed to parlay her reality television and tabloid scandal notoriety into a nice little career for herself. In addition to the ABC project, Richie, 28, is at work on her second novel  as well as a line of clothing and shoes.