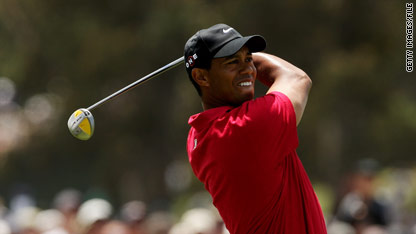 testing captions
"A nation reveals itself not only by the men it produces, but also by the men it honors." So said John F. Kennedy. Has there been, in recent times, an American public figure more universally honored and admired than Tiger Woods?
I think like Michael Jordan before him, he is revered because he's seemingly perfect. And Americans want to be perfect. "If I have the perfect job, the perfect spouse, fame and acclaim, six-pack abs or an incredible bust – then I'll be happy." So along come Tiger and Michael as examples that yes, by God, perfection is possible. If we can't have it for ourselves, then at least we can have it vicariously through them. We so badly want it to be true.
Well, if the tabloid rumors are to be believed, Tiger has been knocked off that God-like pedestal we put him on. There are whispers of infidelity, and of course the celebrated car accident.
There will be those who are let down and disappointed, but I suspect more than a few will say, "Oh what a relief. He's human like the rest of us. He's having marital troubles like a lot of us. His foibles make him more interesting, more relatable."
Others will wonder why he might have cheated on his hot Scandinavian wife and the mother of his children. Is the male libido that relentless and unquenchable? Does being a famous man amp up that "perpetuate the species" sex drive woven into our male DNA to the nth degree? Perhaps the answer is yes.
FULL POST