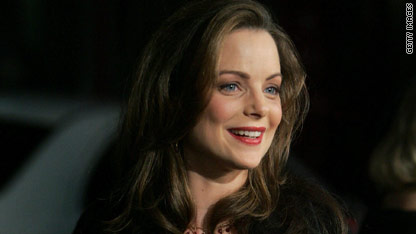 testing captions
Lifetime Movie Network isn't one to shy away from the tough subjects of pregnant cheerleaders, murderous mistresses or cheating husbands.
Now LMN is tackling a real-life tragedy, producing a feature film based on the 2006 Amish school house shootings in Nickel Mines, Pennsylvania.
The film, entitled, "Amish Grace," will feature former "According to Jim" star Kimberly Williams-Paisley in the lead role and will be based on actual accounts of the shootings as well as the book "Amish Grace: How Forgiveness Transcended Tragedy" by Donald Kraybill, Steven Nolt and David Weaver-Zercher.
On October 2, 2006, a gunman walked into a Nickel Mines schoolhouse, took several girls hostage and eventually killed five of them before taking his own life. The story garnered national attention, not simply because of the extent of the tragedy, but because of the Amish community's all-encompassing forgiveness of the gunman.
Williams-Paisley, who is most famous for her romantic comedy turn in "Father of the Bride" and as the spouse of country crooner Brad Paisley, will play the fictional character of Ida Graber who, devastated by her daughter's death, finds herself struggling to forgive the gunman.