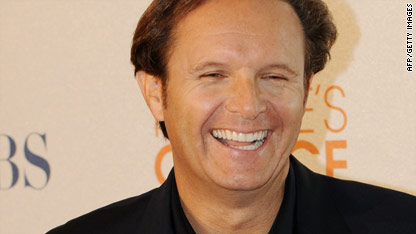 Mark Burnett
I'm not a fan of children on reality shows. Programs like "Wife Swap" and "Supernanny" make me cringe at the way young children are portrayed, while TLC's soon-to-depart "Jon and Kate Plus 8" makes childhood look like a full-time job with the addition of a production crew and paparazzi following you everywhere.
The latest show that appears to be following this path is Fox's just-announced game show "Our Little Genius," which is expected to premiere sometime next year.
According to Fox, the show will feature gifted children between the ages of 6-12 answering increasingly difficult questions on a specific topic. The show's "gimmick" is that the child's parents can choose to walk away with whatever Junior won at any time.
That's not a gimmick. Several game shows have had special "kids weeks," and many of those games required the parents to participate in situations where the child risked his/her winnings. I'm not sure if this is for legal or rational reasons, but it's certainly not an original concept.
The problem here is that Fox is making this the hallmark of the show. Watching parents make decisions on life-changing money based on whether Junior can recite a certain Shakespeare soliloquy doesn't sound like interesting television to me.
Mark Burnett, shown above, whose production company is behind the show, has been quoted as saying "Our Little Genius" is a show that celebrates what makes these kids special.  Honoring children for academic excellence should be encouraged, but doing it in such a manner reeks of child exploitation.
Burnett is responsible for another child-theme game show, "Are You Smarter Than a Fifth Grader?" While I have issues with "5th Grader," at least the show is presented in a TV-friendly way. Adult contestants and the child helpers are friendly and root each other on, host Jeff Foxworthy is generally cordial to everyone on stage, and the questions are at a difficulty level that allows people to play along at home.  It's a show for the entire family - something hard to find on TV these days.
Maybe it's me, but the idea of 9-year-olds reciting pi to the 70th digit with $200,000 on the line makes for boring television. Add to that the alleged "gimmick" of watching parents decide whether Junior is good enough and smart enough to go all the way to the top, and you have yourself a game show that could take the genre back a few steps.
I'll probably watch at least one episode of "Our Little Genius" - I have an open mind - but I doubt I'll be watching again.
What do you think of this show?  Is it a harmless game show or child exploitation?