I used to be a die-hard NeNe fan, but after Thursday night's finale of "The Real Housewives of Atlanta" I may be looking for a new team.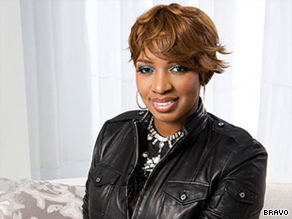 Not that I am completely buying Kim's story about NeNe randomly choking her at Atlantic Station (an upscale Atlanta development). Do I believe they got into it? Yes. Do I think NeNe was the only aggressor? No.
However, I keep coming back to the fact that NeNe is starting to become the common denominator in lots of arguments and drama. About the only woman she hasn't had it out with yet is Lisa (and kudos to her for reportedly getting her Closet Freak fashion line into stores before "She by Sheree," given all the smack that Sheree has talked about her).
I definitely didn't agree with her decision to demand an apology from Kandi. Who in their right mind believes a person is going to apologize for believing reports that you were bad-mouthing them when you are standing in their face bad-mouthing them?
Speaking of Kandi, how sad was it to watch her mother apparently begin to warm towards AJ? It was a tender moment and one I am glad he was able to enjoy before his untimely death.
So what did you think of this season? Are you looking forward to a return of the Georgia peaches next season or are you over it?