Except for the air we breathe, there probably isn't anything most of us take for granted more than water. We make our morning coffee, shower, brush our teeth, and think nothing of it. Yet one in eight people on this planet don't have access to safe, clean drinking water, and an estimated 1.5 million people die every year due to inadequate or unsafe water - mostly children aged five and under. Unthinkable.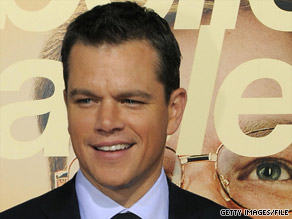 Matt Damon has made this his signature issue, crusading with H2O Africa and water.org, and other celebrities are joining the cause.  Jessica Biel is among those planning to climb Mt. Kilimanjaro to raise awareness and money towards the cause, and this week, she and musician Pete Wentz joined the Live Earth Organization to announce the Dow Run for Water, April 18, in various cities around the globe.  Participants will cover six kilometers, a little under four miles.  Why the odd distance?  According to Live Earth, that's the average distance some women and girls have to walk each day to get water - something to think about the next time you casually stroll to the watercooler or fridge for a drink.
"Water simply is a necessity," says Wentz, "and you don't really stop and think about it until you're in a place like Uganda or in a place where you realize that people can't get clean water and don't have access to safe water."  As for Biel, she "just loved what these guys were doing, and I love an athletic element, getting people together, challenging everyone, doing a run/walk, globally ... it just made sense to me."