So here is a little tidbit about me — one that I don't usually share with perfect strangers, but here it goes: I am a soap fan. Actually that might be putting it mildly; I am a HUGE soap fan. I am the girl who DVRs my favorite ones ("General Hospital" and "All My Children," in case you were wondering) when I am at work and watches them when I get home.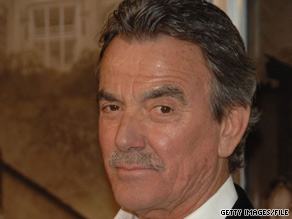 It doesn't end there though — I read the gossip and spoilers online and I have a subscription to Soap Opera Digest. Yes, you read that right; I proudly give up a portion of my paycheck to read all about my favorite "stories" as they used to be called and about the actors that play them.
I can tell you all about "General Hospital" — I can tell you what happened when Jason met Carly or when Luke hooked up with Felicia. I will patiently sit and explain to you why Carly number two, Tamara Braun, was my favorite and why Sonny and Carly are my favorite "supercouple."
I am worried though, because soap operas appear to be dying. "Guiding Light" just aired its final episode last month after 72 years on TV and radio. The entire production, including most of the cast of "All My Children" is being moved to Los Angeles in what many insiders are viewing as a last ditch effort to save the ABC soap. Actors across the board are being asked to take drastic pay cuts to offset the budgetary constraints and it is resulting in the departure of a lot of fan favorites.
Just this week, Eric Braeden, who had been on "The Young and the Restless" for almost three decades, left the show after a contract dispute. He told "Showbiz Tonight" that "contracts that actors sign are not worth the paper they are printed on and I am keeping all my options open and may or may not return to Y&R in the future."
The problem is that viewers tune in to see these familiar faces. When shows getting rid of beloved veteran actors like Braeden, what motivation do viewers have to tune in? A story is only as good as the actor in it — and a familiar face telling the story is why these viewers tune in every day.