"So You Think You Can Dance" made its first ever visit to New Orleans, Louisiana, for Wednesday night's episode, treating the audience to New Orleans Bounce, Theatre Arts and an interpretive dance from judge Adam Shankman.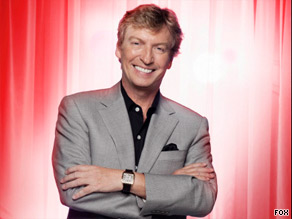 Notably absent, however, was judge and executive producer, Nigel Lythgoe, who was receiving an honorary doctorate from the University of Bedfordshire. Mary Murphy, Adam Shankman and Lil C held court at the judge's table. They saw their fair share of talent - much of it coming from the guys.
Shelby "Skip" Skipper earned a ticket to Las Vegas week by showing off his skills at "New Orleans Bounce," a high-energy form of hip-hop. Jonathan Litzler, who Mary called "another little gem-a-roo," will join Skip at Vegas week, thanks to a combination of lyrical movement and impressive tumbling. And they took a "huge gamble," according to Lil' C, by sending breakdancer Justin Kenney to Vegas after making it through the choreography round. Adam sang the praises of uber-flexible and controlled Jakob Karr: "Your strength, your elevation, your everything was absolutely amazing!" the judge said.
As for the ladies, Kimalee Piedad was sent straight to Vegas after wowing the judges with her Theatre Arts routine. The ballroom genre, for those who haven't heard of it, is similar to ice dancing, "except for no ice and no skates - so different at the same time," Piedad explained. The partnering lifts were acrobatic yet fluid, allowing Piedad to show off both her balletic talents and fearlessness.
Emotions ran high when contemporary dancer Diana Drexler came on camera. Her grandfather had died the day before, but she fought through the sadness to make it to the choreography round and onto Vegas.
No such luck for Eric LeBlanc, who had consumed six energy drinks by the time he took the stage for his solo audition. The animated hip-hop dancer made it to the choreography round but no further.
And for those aspiring SYTYCDancers, we got a lecture from Mary, complete with demonstrations from Adam on what to avoid if you want to impress Mary:
1. Hat down over eyes.
2. Reaching out to nowhere.
3. Rubbing your body.
4. Men's booty shaking.
What did you think of last night's episode? Did you miss Nigel? Who was your favorite dancer? Do you agree with the judges' critiques? Discuss in the comments below.