It's day one of the Toronto International Film Festival and I am currently en route somewhere over The Rockies.
If you're wondering how this guy is blogging about a film festival when he hasn't even arrived, the answer is my dirty little secret – I see the movies in advance!  Not all of them, by any stretch – I've seen 3 of about 10 I plan to cover – but, I did see as many as I could in order to give myself more time at the festival for interviews and press events.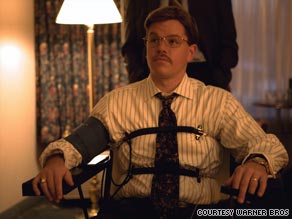 So, what have I already seen?
First, there's Steven Soderberg's "The Informant."  The film stars Matt Damon and is produced by Damon's "Ocean's" buddy, George Clooney.  The movie is a dark comedy about espionage, price fixing, and a company whistleblower who tries bring down the nation's most corrupt white collar corporate corn criminals.  Say that ten times fast.
 I've also seen the Lee Daniel's movie "Precious," starring newcomer Gabby Sidibe, Mariah Carey and Paula Patton.  It's a heart-wrenching tale of an overweight, illiterate Harlem teenager who fights to rise above her circumstances.  The film, which is produced by Oprah Winfrey and Tyler Perry also stars Mo'Nique as the girl's abusive mother and is already being called one of the most transformative roles of the year.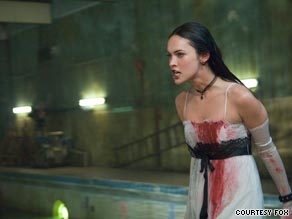 Lastly, I saw the horror flick, "Jennifer's Body," which stars one of the country's fastest rising sex symbols, Megan Fox.  The movie was written by "Juno's" Oscar-winning screenwriter, Diablo Cody, and includes much of the trademark phrasing and 'high school lingo' she made famous in her debut hit.  The film's tale of a beautiful cheerleader's demon-possessed body and its need to feed on teenage boys is sure to appeal to the masses.
 In addition to these titles check back here for blog entries, photos and interviews on a number of other movies and their stars as the festival continues to unfold.  I'll be sitting down with Michael Moore for a chat about his latest headline-grabbing documentary "Capitalism: A Love Story."  I'll be attending the red carpet premieres of George Clooney's "The Men Who Stare at Goats" as well as that of Drew Barrymore's directorial debut, "Whip It."  I'll also dig into festival's more serious fare including the politically charged documentary "The Most Dangerous Man in America: Daniel Ellsberg and the Pentagon Papers."
It's time to put my seat and tray table in their upright and locked positions – Toronto International Film Festival, here I come!