I'm going to try real hard not to incur the wrath of Ellen DeGeneres fans here. The announcement that Ellen will replace Paula Abdul as a judge on "American Idol" this coming season left me cold.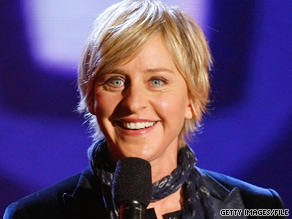 Sure, I know Ellen loves the show and appreciates music. For that matter, so do I.
But, in my opinion, that hardly qualifies one to be a judge on "Idol."
It reminds me of last season when Quentin Tarantino served as a coach. He too has a love of music and all things "Idol," but watching him try to guide contestants through their rehearsals was just plain painful.
For all of her bucket of crazy, Paula at least brought the perspective of a performer. She knew what it was like to face an audience on your best – and worst – days and I believe that contributed to her desire to always try and find the positive.
Perhaps if there weren't going to be four judges (which felt bloated and unnecessary to me last season), I might be more enthusiastic. With Paula, Randy, and Simon there was balance. With the addition of Kara DioGuardi things just felt out of whack to me and a strong judge is needed to counterbalance it all.
I imagine Ellen will provide more than a few laughs, but I am trying to envision what else she will bring other than the enthusiasm of a super fan.
What do you think? Was Ellen DeGeneres a good choice for a fourth judge?