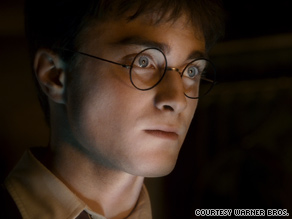 Warner Bros. and Paramount Pictures had the best summer movie season, according to Variety, thanks to the box office success of films like "Harry Potter and the Half-Blood Prince," "The Hangover," "Transformers: Revenge of the Fallen" and "Star Trek."
The two movie studios also led their competitors last summer in market share. Universal Pictures' summer releases, such as "Public Enemies" and "Bruno," were the least successful among the major studios.
The Hollywood Reporter says that director Steven Soderbergh has picked Gina Carrano, a mixed martial arts fighter, as the unlikely star of his next film, "Knockout," a spy thriller.
The upcoming documentary "Stanley Ann Dunham: A Most Generous Spirit" will focus on President Obama's mother, according to The Hollywood Reporter. It's set to begin shooting early next year.
On DVD today: the Wayans brothers' spoof "Dance Flick," a special edition of the Disney classic "Bedknobs and Broomsticks" starring Angela Lansbury; "Fringe: The Complete First Season"; "The Office: Season Five"; "Parks & Recreation: Season One"; "The No. 1 Ladies Detective Agency: Season 1"; "Criminal Minds: Season 4"; and "Important Things with Demetri Martin: Season 1."