As if Chris Brown didn't have enough publicity battles on his hands, he just took on another one.  Hot off his appearance on Larry King Live where he tried to convey his remorse about the incident with Rihanna, Chris is now taking on the Queen of Media, Oprah Winfrey.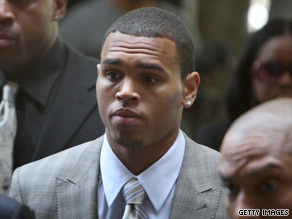 In the new issue of PEOPLE Magazine, Chris Brown has this to say about Oprah who used the attack on Rihanna as a springboard for a show on domestic abuse:
"I commend Oprah on being like, "This is a problem," but it was a slap in my face. I did a lot of stuff for her, like going to Africa and performing for her school. She could have been more helpful, like, "Okay, I'm going to help both of these people out."?
"Slap in my face"? Maybe not the best choice of words, Chris, don't you think?!
In response to Chris' statements in PEOPLE, a spokesperson for Oprah Winfrey told Showbiz Tonight:
"Oprah is very appreciative that Chris Brown performed at her school but she takes domestic abuse very seriously.  She hopes he gets the counseling he needs."
Apparently Chris never got the memo: no one messes with Oprah.