So I'd heard a lot about how funny the upcoming flick "Extract" is and how great the stars Mila Kunis and Jason Bateman are in it. Bateman, perhaps best known for doing the box office hit "Juno",  knows how to choose the right comedy vehicle. Kunis, who had memorable scenes in 'Forgetting Sarah Marshall', also has the romantic comedy formula down pat. So the pairing of these two on the big screen naturally created great chemistry in "Extract."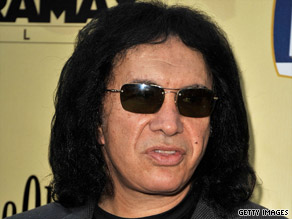 Ben Affleck, JK Simmons and Kristin Wiig have supporting roles in the film. "Extract" is about a man who runs a flavor extract company and wants to sell it, but his plans are derailed. Bateman's character is the head of the plant and Kunis is a newly hired temp worker.
So you'd think they would headline the Los Angeles premiere of the flick Monday night but quite the contrary! It was co-star and KISS band member Gene Simmons who stole the show. Simmons plays a contemptible attorney in "Extract" and used the premiere to discuss how he REALLY feels about lawyers.
"We hate all of you lawyers you do know that. Especially you LA ones. You make all our lives miserable," screamed Simmons. I nervously laughed hoping he was playing another character on the red carpet, but after a few uncomfortable minutes of his continued verbal assaults against attorneys, I realized it was not in jest. I then asked Simmons if he had a personal lawyer and he responded, "I hate him too!"
You can always count on Simmons to mix things up!