George Clooney is once again taking aim at the paparazzi.  In a statement to Showbiz Tonight, he tells us: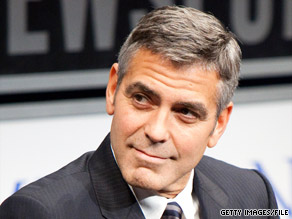 "We're suing two magazines AND a photographer. I don't know about the law in the United States but in Italy it's illegal for photographers to climb over my wall and to take long lens pictures of a 13-year-old girl in her bedroom. I draw the line of privacy at that."
Clooney was at his home in Italy with his girlfriend when a photographer allegedly took photos of a 13-year-old girl house guest who was topless at the time.
This is not the first time that Clooney has taken the paparazzi to task.  He publicly admonished them and their methods after the death of Princess Diana and in the last several years has spoken at length about the paparazzi's sometimes dangerous methods.
For much more on this developing story tune in to Showbiz Tonight on HLN, 11pm ET/PT- Don't miss it!