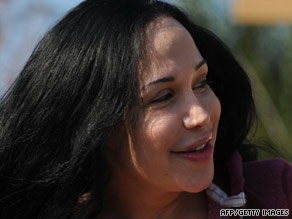 The New York Times reports that Fox has a two-hour special on Octomom Nadya Suleman ready for August 19.
ABC Entertainment president Steve McPherson calls Katherine Heigl's latest remarks (referring to working a 17-hour day on "Grey's Anatomy" as "cruel and mean") unfortunate, according to The Washington Post.
Pee-wee Herman is coming back - on stage anyway, according to The Los Angeles Times.
On DVD today, "17 Again" (also on Blu-Ray), "90210: The First Season," "I Love You, Man" (also on Blu-Ray), and "Superfriends: The Lost Episodes."