If Michael Jackson was central to the soundtrack of the '80s, John Hughes was the decade's teen movie master.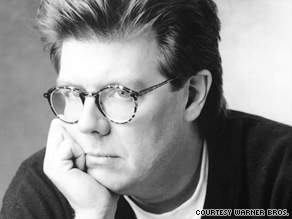 That decade was high school and college for my generation, and there wasn't anyone whose movies we quoted more to each other than Hughes'.  He tapped into our feelings and fears with humor and heart, knew how we talked and related to each other (or didn't), and portrayed us as smart and sensitive, even when we screwed up.
To me, The Breakfast Club was his best work, as he gave souls to stereotypes, but that entire decade was an amazing run.  Just look at some of the films he wrote, produced, and/or directed over a five-year period:
1983: Mr. Mom, Vacation
1984: Sixteen Candles
1985: The Breakfast Club, European Vacation, Weird Science
1986: Pretty In Pink, Ferris Bueller's Day Off
1987: Some Kind of Wonderful
Hughes had many more credits, of course, including writing Home Alone and Planes, Trains & Automobiles, but say his name to anyone from that generation, and it's the Brat Pack films and their characters that will fill the conversation: Bender and Claire, Andie and Duckie, Gary and Wyatt, and "Save Ferris!"  More than 20 years later, those films still delight me and resonate with me, and I'm looking forward to sharing them with my own child someday.
What are your favorite moments and memories from John Hughes movies?