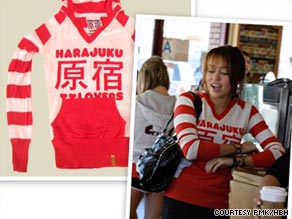 Miley Cyrus fans have a chance to be her "roadie for a day." The popular "Hannah Montana" star is auctioning off that honor as well as outfits she's worn at premieres, on movie sets and for the cover of US Weekly's Power Girls cover.
All of the proceeds will benefit her family charity, The Pappy Cyrus Foundation, named after her grandfather. The foundation supports children's causes and programs.
The charity auction on ebay starts tonight at 7pm ET and runs though August 13th at www.ebay.com/miley .
The actor-singer-author has been busy. She just wrapped up filming on "The Last Song" and her 45 city tour starts September 14th in Portland Oregon.