Dear friends and loved ones,

If I don't receive a Ferrari AND a Porsche for my next birthday, I'll know you don't really care about me.
Love,
Dereyck
I really think I'm catching on to this season's formula. Basically, episode 3 of "Entourage" sought to connect us to Turtle, similar to last week's episode focusing on Eric.
It was a closer look at the Turtle world within Vince's world. First of all, the shot of his closet gave me goosebumps. And to answer your question, yes. Yes, I was screaming like a little girl when he opened the door and revealed the shoe compartment resembling his own private "Sneaker-Macy's". Hands over my mouth? Indeed. Verklempt you say? Certainly.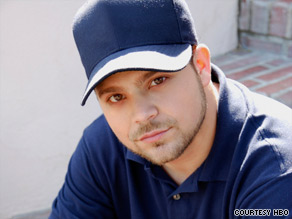 Next, the disrespect Turtle endured from both his mother (from the salon) and 50 Cent (from the convertible Rolls Royce) only fueled more fandom. I was openly rooting for Turtle like I knew him, and those luxury cars (cars plural, as in "TWO") he received as gifts couldn't have gone to a nicer guy. I think I actually slapped myself five when he got the second one.
However, the BEST moment of the episode came via who else? Ari Gold.
Ari's impromptu lecture to Turtle may seem typical, but after a quick rewind on the Tivo, I heard the detail in this sermon that climaxed with his sincere lament of his fear of having to give the exact same speech to his son, "which wouldn't help him and he'd just end up doing heroin on the street with the two Coreys." It was hilarious, thoughtful dialogue and killer word-play delivered per his usual. But more than that, I was glad to see Ari's emergence as a sage to Eric and Turtle.
Since all is in perfect balance in the universe, be sure to tune in to next week's episode as the predicted Andrew Klein implosion should be front and center.
Loved it? Kinda liked it? Hated it? Tell us your thoughts on this week's episode of "Entourage."