Now this is a show!!!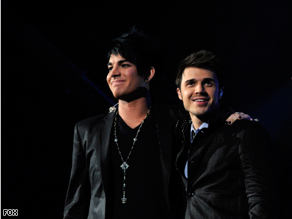 Adam and Kris singing "We Are the Champions" with Brian May from Queen playing is classic!
I need Queen to sign Adam on as their lead singer ASAP.
And it ain't "American Idol" without a choir, so I was not at all surprised to see one appear on the stage. I am beside myself!