Whenever I hear that Lionel Richie song "Hello," I can't help but remember the music video where he was stalking that blind girl.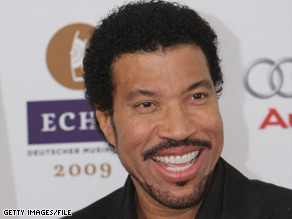 Danny Gokey sings "Hello" before Lionel comes out to sing his new single, "Just Go," with Gokey, which I actually like. Lionel may want to consider kicking Akon to the curb and re-cutting that song with Gokey.
What I love about Lionel is he knows what the fans really want, and he and Danny launch into "All Night Long." That song will always be the jam, and Paula is up and dancing, of course.
Danny sounds really good, and his dancing has improved. Go-Go-Gokey!