Simon Fuller clearly has a love of soul music.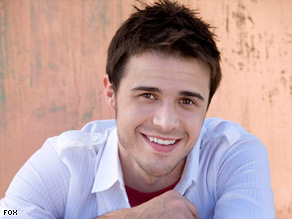 He selects "What's Going On" by Marvin Gaye for Kris to sing. Kris sounds good vocally and on the guitar, but it's a little "coffee house" for me.
He doesn't get the overwhelming love that Adam does. Simon calls round two for Adam "a million percent."
Some side notes here: I am distracted by Paula's plunging cleavage and the way Kara is delivering her critiques with straight attitude - all hand motions and neck action. Perhaps she is giving it all she can just in case she's not back next season.