It's official: I do not like this song.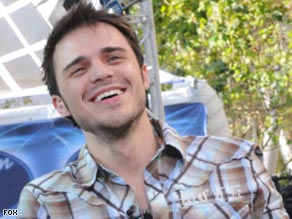 That absolutely was not Kris' best performance, and it appeared at some points he was forcing the notes.
Even Kara appears to be almost apologetic and acknowledges that the song may have been too high for him. It seems like all of the judges are already saying goodbye to Kris.
Kris says he and Adam decided they weren't coming out tonight to compete but just to give a good show? Well, that is a problem.
It's a competition, and I hope Kris doesn't look back on this last performance as the thing that did him in.