I want one of those coupons Kris' mom redeems to get him to sing for her!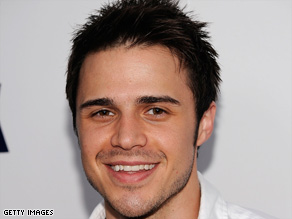 Kris is on the piano singing "Ain't No Sunshine," and once again I am grateful the show now allows contestants to play instruments. I feel like I am watching a great concert.
His wife is in the audience looking so pretty and proud, and she should be.
He sounds great. Simon should be applauded for being honest that he initially wasn't sure America had made the right choice in putting him in the finals and taking that back.
Simon even awards the first round to Kris. Do you agree?