It's one of the most anticipated "American Idol" finale match-ups that now will never be.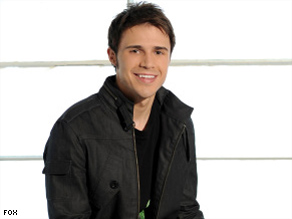 The drumbeat had been pounding for weeks with how it was supposed to go down: Adam Lambert vs. Danny Gokey, the bad boy against the choirboy, to see who took the title.
The almost foregone conclusion was trumpeted in the lead-up to the final two by the judges, fans and bloggers.
But a funny thing happened on the way to the Nokia Theater: America voted for Kris Allen.
He didn't have the theatrics of Adam, whom you either loved or hated (or in keeping with his androgyny, sometimes a little bit of both) or the compelling back story of Danny the widower.
What Kris did have was the magical ability to take a song - the sort of song in which the reading of the title sent groans throughout viewer households of "Why in the world is he performing that?!" - and transform it into not only votes, but a rush to iTunes for downloading.
He did it with Donna Summer's "She Works Hard for the Money," and he most importantly did it with Kanye West's "Heartless" Tuesday, when the race was down to the final three.
When Ryan read the results that announced Kris as the first contestant headed into the finale, the look on his face was one of stunned joy.
When the camera panned to the judges, they appeared to be just as stunned.
But Kris' triumph is what helps make "American Idol" one of the biggest shows on television: anything can happen. The viewers get the final say, not the judges.
Unlike other reality shows where the audience  waits to see  the contestants' next move, "Idol" keeps us tuning in because  "what will they do next" applies as much to the viewers as it does to the performers.
–Lisa Respers France, CNN.com writer