** SPOILER ALERT: This blog entry reveals the contestant leaving the show. Do not visit this entry of the blog if you do not want to know the results. **
He had a great run, but now Danny is done.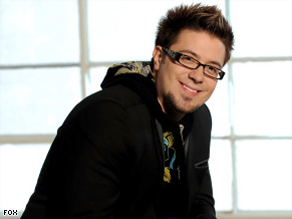 We learn that Adam beat him out, and now Danny is headed home having never even been in the bottom two.
He gives us one last performance of "You Are So Beautiful," and I feel a tear.
This entire season was, as he pointed out, one of triumph for him, and he goes out classy. Aww Gokey.
Simon gets the last word, and he sounds almost at a loss.