Let me go on the record right now and say Kris shut it down!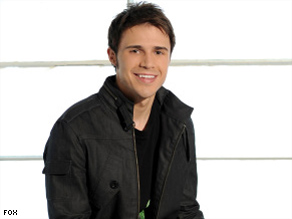 Talk about going out on a limb!!!
He selected Kanye West/The Fray's "Heartless," and it was acoustic and not to be believed! This guy is amazing when it comes to the full-on artistry. Adam gets all the love for bringing something fresh and different to this year's competition, but he needs to share some of that shine with Kris Allen.
Even Simon had to give him his props because Kris smacked it up, flipped it and rubbed it down. OOOOO noooo!
Gokey better watch his back, because Kris seriously came full force. Way to go dark horse!!!