Wow, I had completely forgotten about the Idol Gives Back campaign.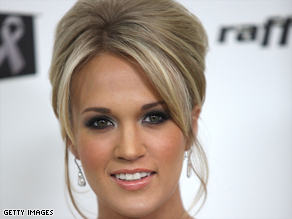 Ryan says the initiative has raised more than $140 million, and I loved seeing Carrie Underwood in Angola handing out bed nets.
Great to see our "American Idol" doing charity work in an African country, but oh honey you should never, ever attempt to do "the snake" again. Stick to being a little bit country and a little bit rock 'n' roll Carrie!