Nicely played Lambert.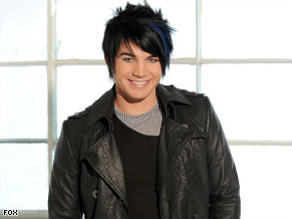 He selects "Cryin' " by Aerosmith, and he might as well have worn a T-shirt that said "Danny Gokey, this is how you do Steven Tyler."
He rocked it out, and Simon all but gave out Adam's number to have the viewers vote for him.
Adam tries the humble thing by giving Danny and Kris their kudos. That's nice and all, but I see the gleam in his eye that translates to "I wonder what I will wear in the finale?"
I absolutely cannot wait for results night!!!