** SPOILER ALERT: Wednesday night's blog reveals the contestant leaving the show. Do not visit this entry of the blog if you do not want to know the results. **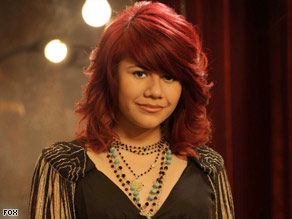 The remaining three are center stage and the second person safe is ... Adam.
Well, duh!
We are down to the final two, Allison and Danny, and the person going home is ... the little rocker chick!!!
Awwwww, the last girl standing is no more. She sings "Cry Baby" again and cries a little.
Hold your head up high, Allison, because you left your mark on "AI!"