Paula sold more than 53 million records? Impressive.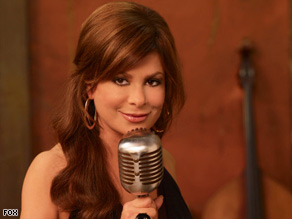 Her new song, "I'm Just Here for the Music," is what it is. I'm not sure what modern-day computer program was used to enhance it, but the song was definitely a throwback to the Paula of old.
I will give it up to her, though, because she looks incredible. This chick never seems to age!
She was giving me a little Vanity 6 circa the early 1980s with that bustier, but if you got it, flaunt it like crazy, why doncha?