I remember when Chris Daughtry was eliminated on "Idol."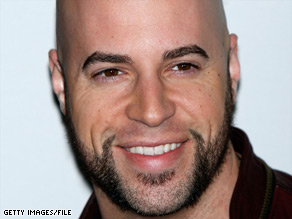 What a shocker that night was. Good to see him and his band Daughtry on the "Idol" stage.
If their new single, "No Surprise," is any indication of what their new album will be like, I am ready to download it now!
I love it when an artist can perform live and really rock it out.
I felt like I was at a concert, and I still can't believe he didn't win "American Idol."
No worries though cause Chris Daughtry is a superstar and the band gets awarded a plaque acknowledging more than five million sales to prove it.
Rock on Daughtry!