How Kris was able to not lose it when he played with Slash (and on his guitar no less), I will never know.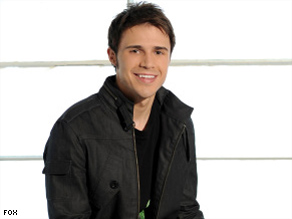 I thought Kris' version of The Beatles "Come Together" was a little funky. I think he should get some quality points for even attempting to tackle such a legendary tune, especially at this point in the competition when the singers are so closely matched in talent.
They flash to Slash, and he doesn't look thrilled and the judges, for the most part, aren't either.
Kris tries to smile it off, but he looks a little worried.