I just knew we couldn't escape rock night without an Aerosmith song, or a power ballad for that matter.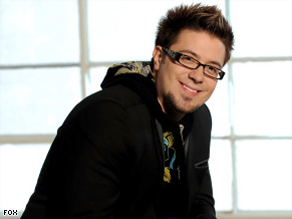 Danny performs Aerosmith's "Dream On," and in rehearsal with Slash, that scream that tore from Danny made me throw up  in my mouth a little bit.
I get what he was going for since the song is a little bluesy; however, his performance was a whole lotta crazy!!
Even some of his family and friends seemed to be trying to figure it out when the camera went to them. That final "note" (making the quote fingers here) he sang/screamed was beyond horrendous.
Danny appeared to be sipping some Lambert juice with this one, and not necessarily in a good way. Ryan reminds us that Danny's never been in the bottom three, but I don't think that's going to hold up this week.
And is it just me, or do the judges seem like they are determined to say something positive about him regardless?