How funny is it that Allison went to Adam's hairstylist to get her new 'do?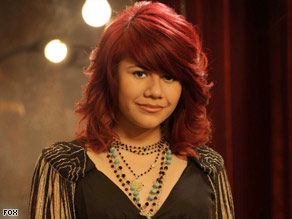 I agree with Slash that Allison seems "predisposed for the Joplin thing."
Allison singing Janis Joplin's "Cry Baby" appeared to be a no-brainer, and while she is in good voice tonight, I really need someone to work with her on her pronunciation.
She sings her little rocker chick heart out, but I couldn't make out half the words!
I wanted to really, really love it, and I didn't.
She tries to justify her song choice, and good for her. Unfortunately, I think Allison may be in trouble after this.