Adam Lambert's landing in the bottom three on "American Idol" Wednesday night had lots of fans crying foul and wondering how in the world such a popular contestant could have been so close to being eliminated.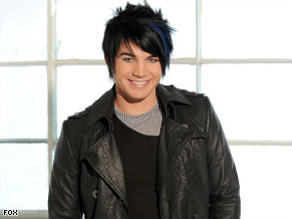 Conspiracy theories have abounded on this blog's comments, CNN's iReport site and throughout the Internet: Could it be that Adam was number three in terms of lowest votes and not number two? Did Ryan actually say Adam was in the bottom two, or did he just say that Kris was "safe" and implied that Adam was in the bottom two with Matt by leaving the pair the last men standing?
Was the whole thing staged just to keep folks watching (and talking) about the show?
TVwxGirl tweeted the following to iReport: "We all know that this was PR manipulation. How can Adam fall after receiving a record number of internet hits?"
Holly posted on this blog: "Hard to believe Adam was in the bottom two. Think it was a stunt by Fox to get more votes next week since panicked Lambert fans will be sure to ramp it up."
It's not like popular and talented performers haven't landed in the bottom before (think Fantasia) or even been booted (remember Chris Daughtry and Jennifer Hudson).
It could just be a case of fans taking for granted that Adam, who has long been touted as the front runner, is going to win. A Fan wrote "I think Adam's fans figured that Adam was safe so they didn't bother to vote for him – let's not let that happen again next week."
Will this rally the Lambs to get out the vote for Adam or encourage his critics' hopes that he can be dethroned?
Post your comments below or head over to iReport to submit videos of your reaction.
Your comment or video may appear on CNN!
–Lisa Respers France, CNN.com writer