** SPOILER ALERT: Wednesday night's blog will eventually reveal the contestant leaving the show. Do not visit this post if you do not want to know the results. **
Ryan tells us that after 47 million votes, the highest of the season, we have our contestant who is going home.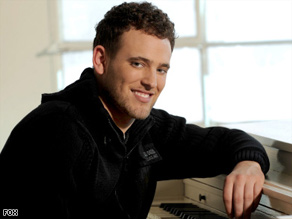 It's Matt!
WHEW! That was close. Now I can breathe again. I feel like I was just totally toyed with, but it was good TV.
I'm going to miss Matt and his hats. Well, actually I'm really going to miss making fun of the hats, but still I think he is talented.
My condolences Kalamazoo!