Gokey and Jamie may be destined for a little bromance.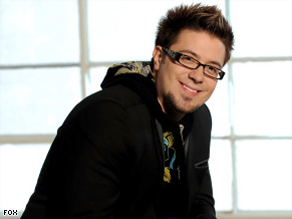 Why does the mentor have to get all up in your face to get you to sing better? Jamie really did him some good.
"Come Rain or Come Shine" might have been the best Danny Gokey performance for me to date. He didn't just sing - he SANG.
His voice just seems suited to the classics and he had this look in his eye like "Adam Lambert, I am coming for you!"
Kara is right that he had swagger. He was fired up and it was hot!!!!