Jamie Foxx is feeling Kris.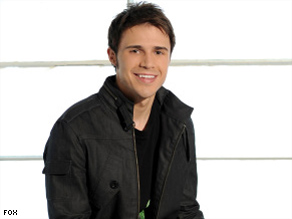 He sings "The Way You Look Tonight" and I am squealing right along with the audience.
He looks - and sounds - great. I love that he put his own little flavor on the song.
Consistently, Kris is making me forget that I haven't been his fan since day one. Simon is out of his mind if he thinks Kris can't win this competition.
Jamie totally needs to follow up on his offer to duet with Kris!!!