The  little rocker chick is now 17 and she's got a lot of talent in that tiny teenage body.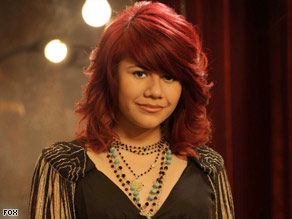 Her "Someone to Watch Over Me" was much more subdued than I thought it would be. That song is very nuanced and she sang it well.
She looks adorable and I think she took Jamie Foxx's advice to heart to really personalize the song.
I'm a little tired of the constant "she's just not likable" drum that Simon seems to be beating. So she's not super outgoing, but that doesn't mean she's boring.
She's the last female left and I think she is showing the men that she is in it to win it.