Drama!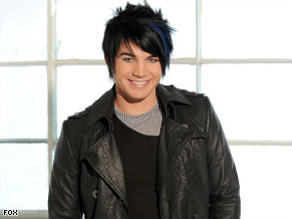 Adam on the lit up stairs, back-lit in a white suit.  Darn right it's a new day!
Whew, chile! His "Feeling Good" made me think he was about to start roaring like a lion!
He held that one note like he had sucked all of the oxygen out of the auditorium. Kudos to whoever threw the red light on him.
His little half smile was menacing and if I was the other contestants I'd be watching my back!
I LOVE that Kara called him a little sleazy and why am I not at all shocked that Paula compared him to Michael Phelps? It was such a Paula thing to say!
Can Adam Lambert be stopped?