Disco is the theme on "American Idol" tonight - so be sure to tune in to see who will survive!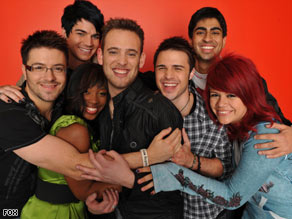 No one went home last week thanks to the judges' save of Matt Giraud. So that means two of the contestants will be eliminated this week. Who among the top seven will dance their last dance after an evening of (I hope) buzz-worthy tunes?
Watch "American Idol" tonight along with CNN.com's Lisa Respers France, who will be blogging live during the show.
We want to know your thoughts on who you think will do well tonight.
Post your comments below, or head over to iReport to share videos of your thoughts about the show.
Your comment or video may appear on CNN!
–Lisa Respers France, CNN.com writer