I was waiting for some Bee Gees.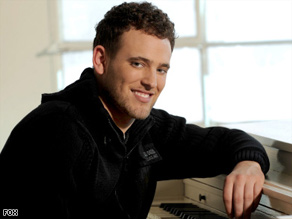 Honestly, can it be disco night without one of their tunes? I'm kind of shocked that Matt went up-tempo with "Staying Alive," but I am not surprised that the JT hat is back.
Matt had some fun and so did I. Was it the earth-shattering performance that made me say, "Wow I am so glad the judges saved him last week?"
Not at all, but it didn't make me think that he should go home any more than Lil should. At least he sang on key.