Wow, we just jumped right into it didn't we?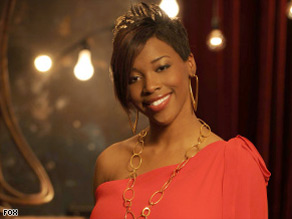 Lil sang Chaka Khan's "I'm Every Woman" and from where I sat it was a whole hot mess. Flat in some places and just wrong in others.  Kara said it wasn't worth the wait and I have to agree.
What is Lil's issue? Why can't she pull it off? I was more entertained by Ryan asking her about her "inner goddess" than I was the song.
Simon thinks she is so out of here this week. Do you agree?