What is up with baby girl's choice of these overtly sexual songs?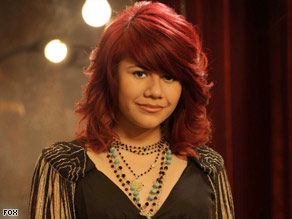 Watching Allison do her thing with Donna Summer's "Hot Stuff" had a bit of the ick factor for me. I do love her voice, but I didn't love this performance.
She's only 16 years old and yet she clearly has the seasoning of an old pro when it comes to singing. Let's just hope the little rocker chick doesn't do that one on the Nickelodeon Awards next year.