Adam is back to the "clean-cut sans guyliner" look and I dig it.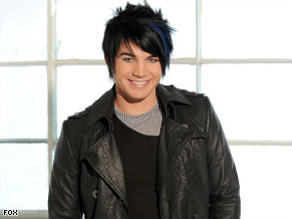 His version of "If I Can't Have You" was, dare I say it, sweet.
The word "brilliant" is thrown around and for the first time Paula says something that I agree with in that she predicted he will be in the finals.
I am really, really enjoying watching Adam these days. I don't always love what he does to a song but that fact that dude is a star cannot be denied.
Simon gets a "Booooooo" for saying he thought Adam was going to sing Donna Summer. Do not underestimate the Lamb!!!