** SPOILER ALERT: Wednesday night's blog reveals the final result of the show. Do not continue reading the following entries of the blog if you do not want to know the result. **
They did it!!! They saved Matt!!!!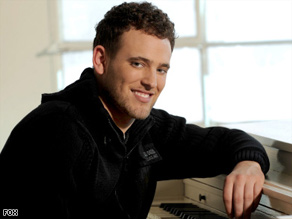 Ryan yells,  "Idol history has been made!"  Matt's in tears as the gang loves on him.
Of course, Simon has to be Debbie Downer and remind everyone that the bad news is this means that next week two people are going home.
More bad news - next week's theme is disco. *GROAN*