Matt liked working with Quentin, and that Justin Timberlake hat was back during rehearsal.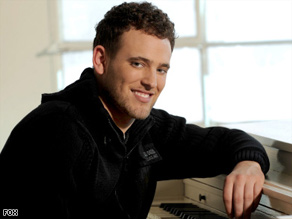 Quentin is killing me with his direction. "Do the gravelly thing?" Seriously?!?!?
Bryan Adams is getting loads of love tonight, and Matt sings "Have You Ever Really Loved a Woman" from the movie "Don Juan DeMarco." Perhaps Scott has ruined the whole piano performance for me this season cause I was B-O-R-E-D.
Matt has a great voice, and I wish he would wow me again.