Dear Lil,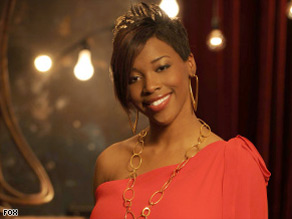 I'm afraid it's over between you and me.
You've disappointed me so much in the past, and tonight was make or break time.
When I heard the theme, I thought "Yes! Lil will do some Whitney Houston, and it will all be OK."
But you didn't do that, Lil. You chose Bette Midler's "The Rose," and it was too little, too late for me.
It's not you, Lil. It's me. I just can't keep hanging on waiting for the old Lil to come back to me. I even fell in love with your kids!
And your trying to justify your choice of song to the judges didn't sway me either. Some day you'll look back on this and know that I was right.