** SPOILER ALERT: Wednesday night's blog will eventually reveal the contestant leaving the show. Do not visit the final entry of the blog if you do not want to know the results. **
It's that time again, and I hope folks have set their DVRs for additional minutes so they don't miss a thing.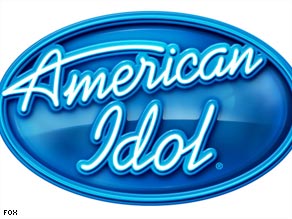 Somebody is going home tonight, and I have some feelings as to who it should be.
Scott, you are a nice guy and we really like you, but it's time buddy. It's really time.
My pup and I are sitting here pondering the seeming randomness of having Kellie Pickler and Flo Rida (pronounced "flow rider" for those of you not in the know) as tonight's performers. What were the producers thinking?
Still looking forward to the show though. The intro is making me dizzy with the circling camera ... and away we go!
- Lisa Respers France, CNN.com writer